Joined

May 31, 2013
Messages

3,188
Location
Today saw some "bits" being assembled (not necessarily in the right order, or very well....Of course).
I made one of these with 2 8.8 grade M12 bolts. They are aligned and anchored with internal plates that are welded to the head of the bolts and puddle-welded into the main tube to ensure they are captive and cannot "waggle-around" or be pulled out. On the ends of the tube are external 3mm plates (also with 12mm holes) which are welded to the main tube.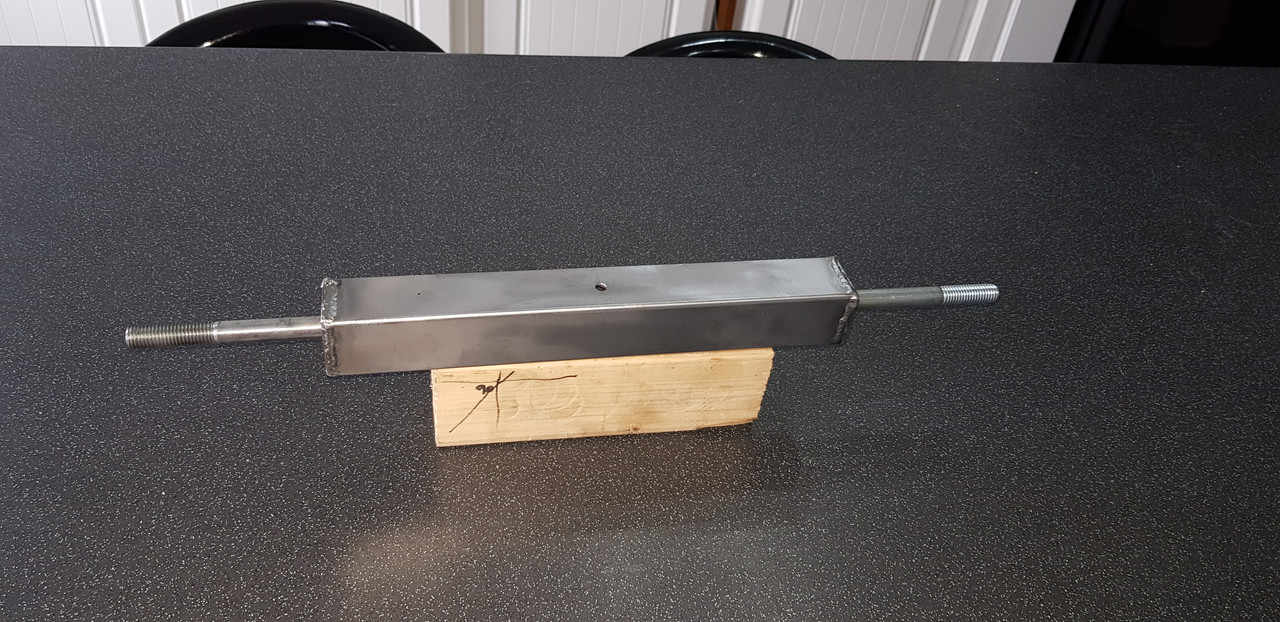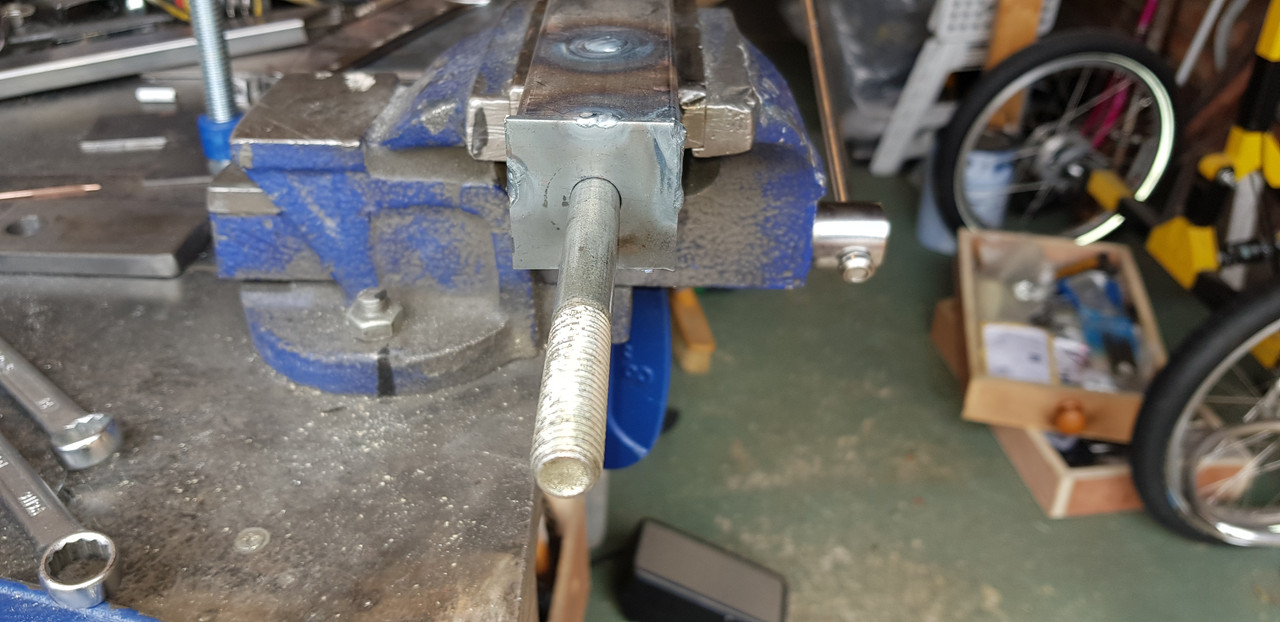 If there was one lesson drummed into me by John Price (Sandman) it was the value of clamping and "jigging" to ensure the best possible "fit" and "alignment".
Here are more of the "parts" all set out and clamped into position.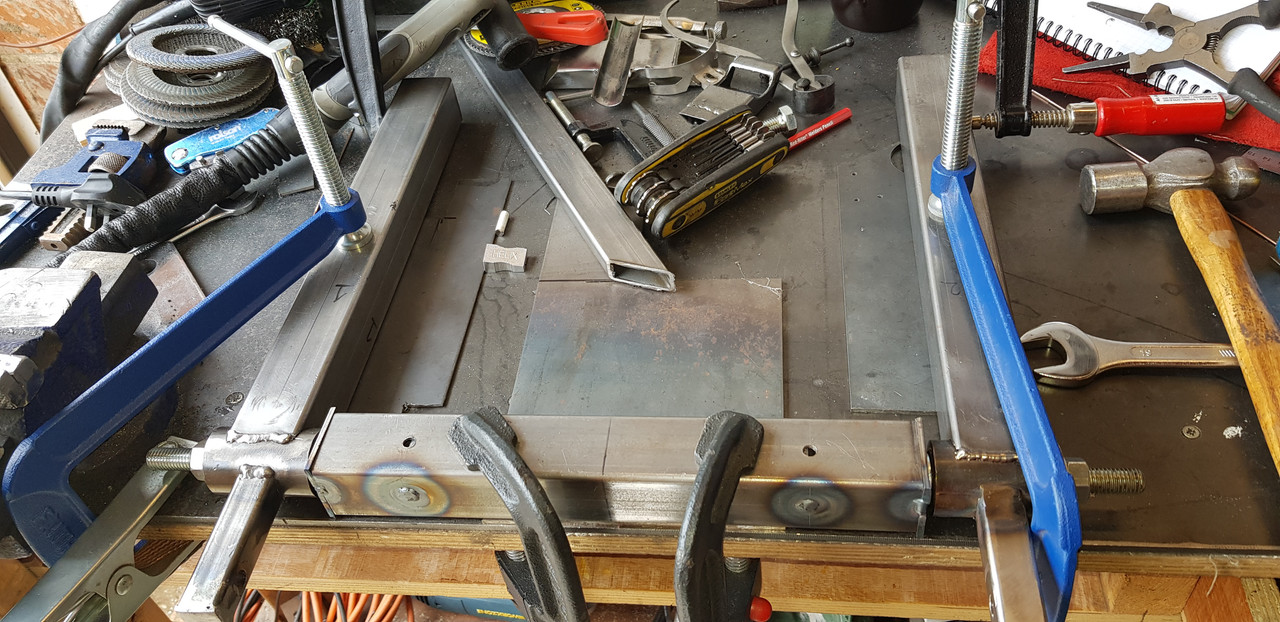 When all the welding operations were over I was left with this: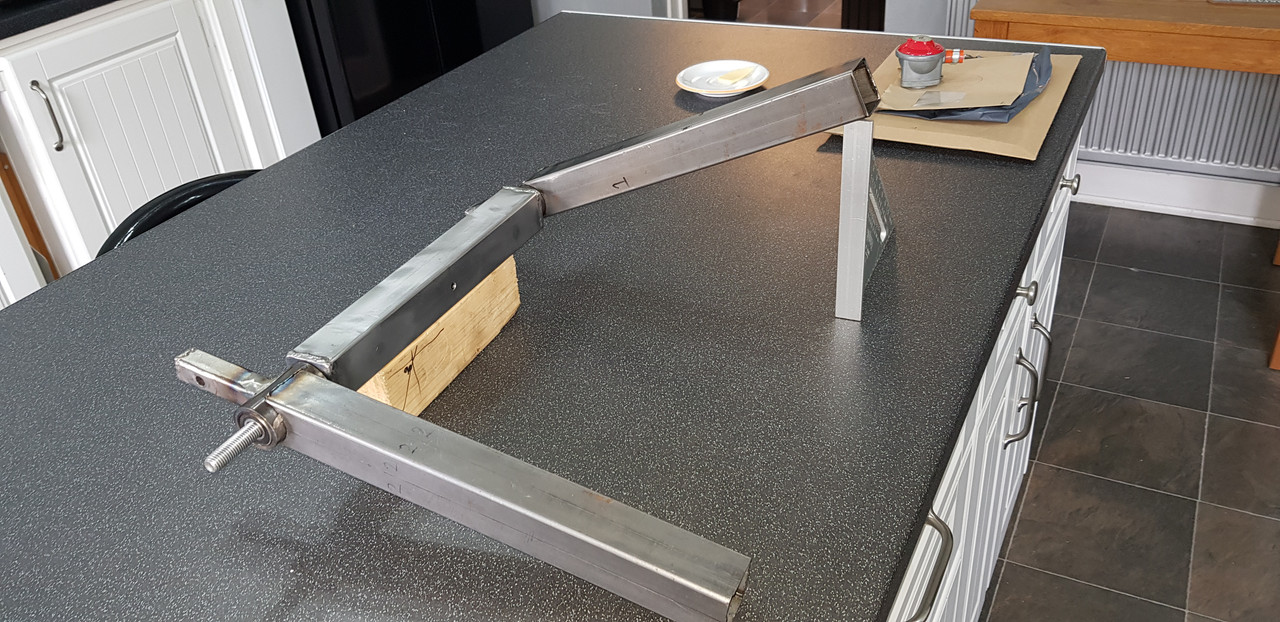 It has not come out too badly. There is a 2mm divergence between the swing-arms separation "front-to-rear" over their 300mm length. At the axle ends they are 318mm apart. and at the other end 320mm.
I think it is unavoidable to have some weld-shrinkage distortion so I will have to live with it. Effectively this will appear as a slight Toe-in of any wheels that might get attached to the swing arms in the future.
Just a bit of retirement fun really.