Joined

May 31, 2013
Messages

2,679
Location
Update 28th March 2020:
I am not disliking this "lockdown" too much as it means I can spend lots of time doing my stuff and less time looking after grand-kids.
Today I put a 4mm steel plate onto the end of the keel with some "captive nuts" welded in place. An additional piece of the square tube was used to provide further strengthening.
It doesn't look wonderful, but I have seen a lot worse looking efforts. The pivot then bolts onto the plate and the front triangle bolts to the pivot.
A long way round to do it?
Yes, but it isolates the frame from changes of the pivot or the front triangle.
Here is the first weld of the plate to the keel tube (the others were not so pretty).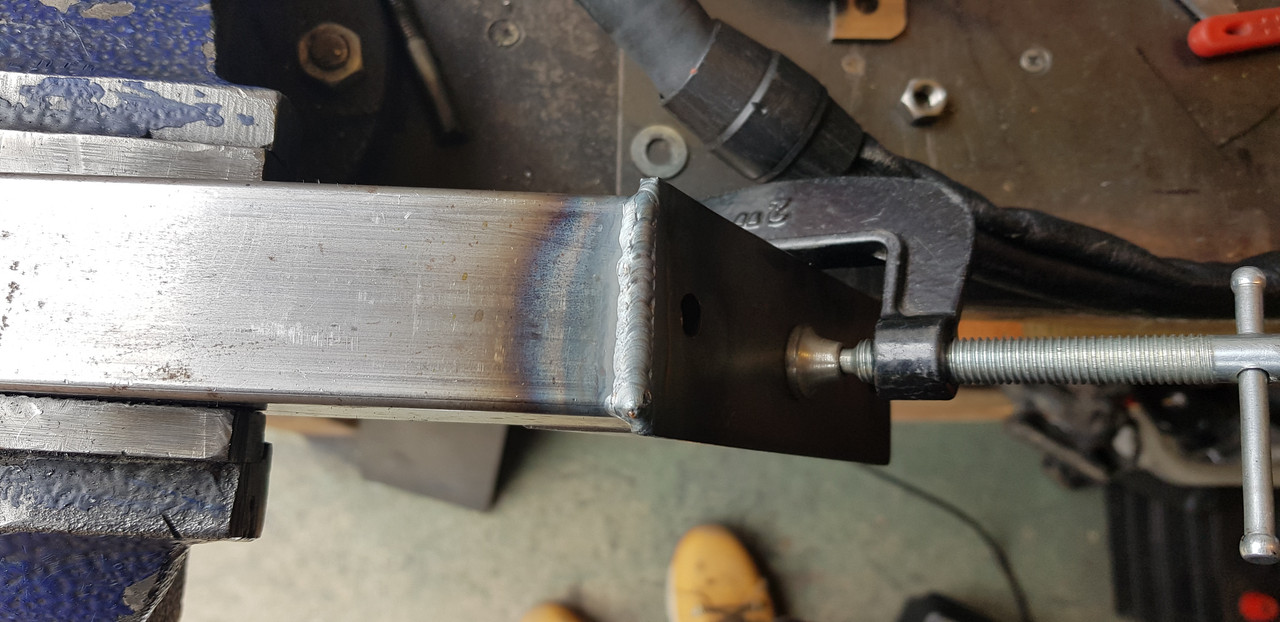 In this weld I am melting the 4mm plate back and filling the canyon between the plate and the curve of the edge of the square tube.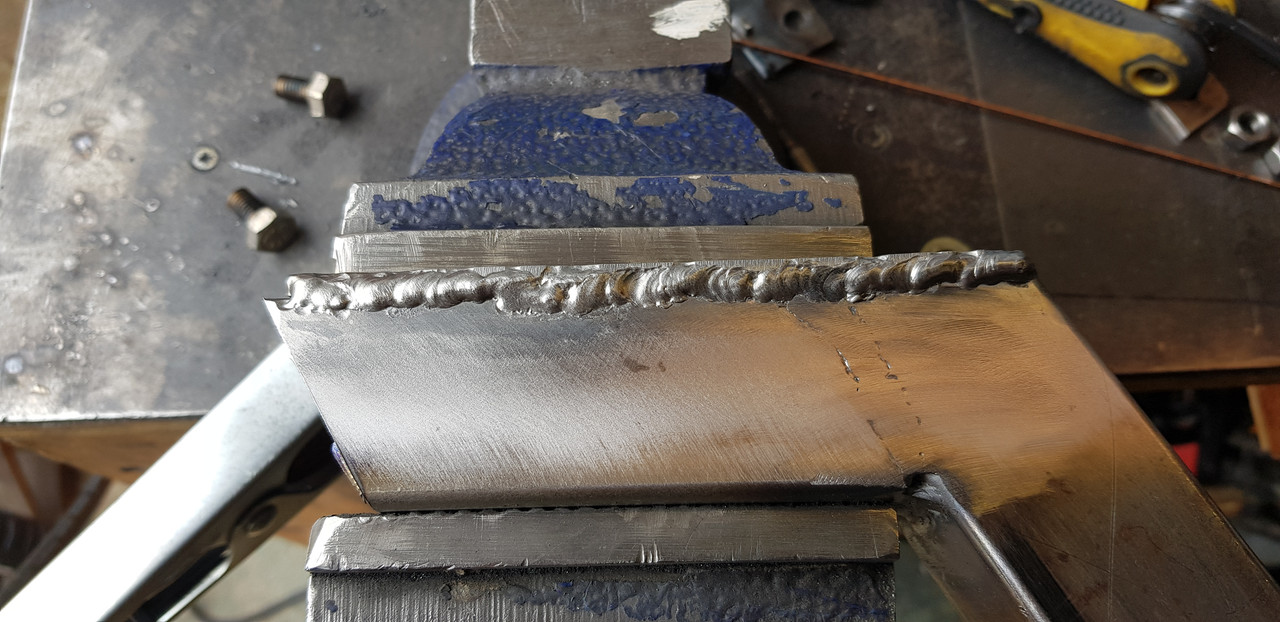 Once all the screaming and shouting was over on the TIG box (I broke my favourite Torch, the T9) I assembled the frame completely together.
You can see (I think) that the bridge on the front triangle is redundant IF I rework the triangle itself.
Also, the keel droops downwards and this will be rectumfied when the front triangle is reworked as the attachment to the pivot will be closer to the 10" axle line.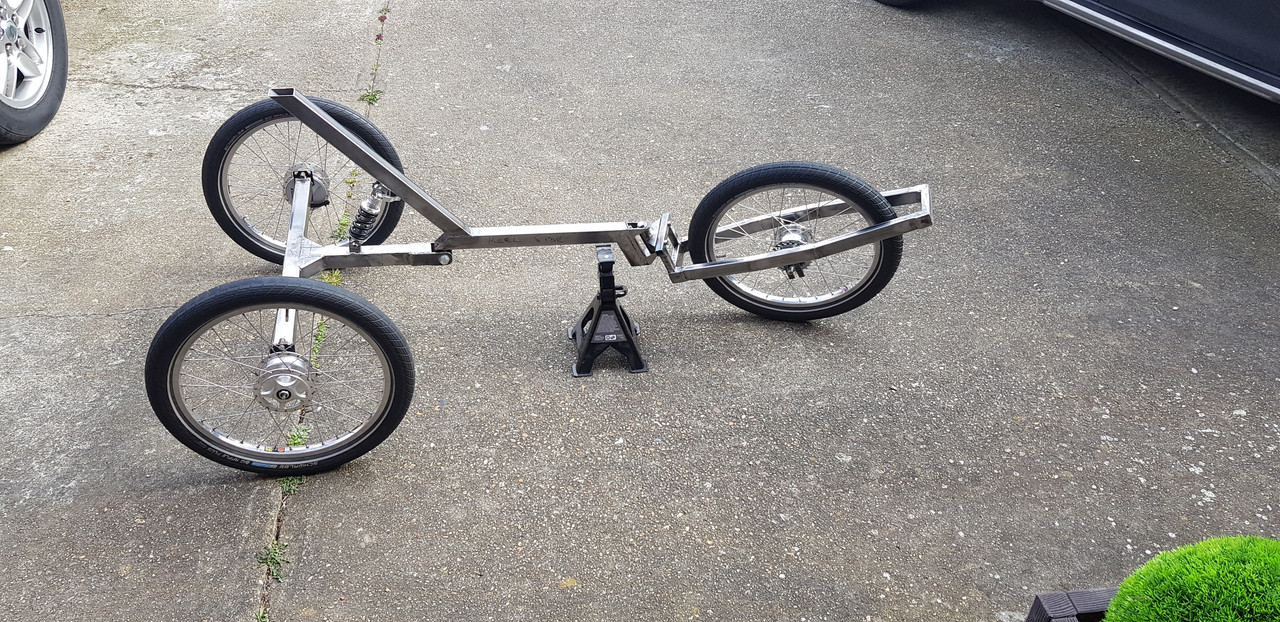 With a seat on, you start to get an idea as to where the pivot will be in relation to the riders hips.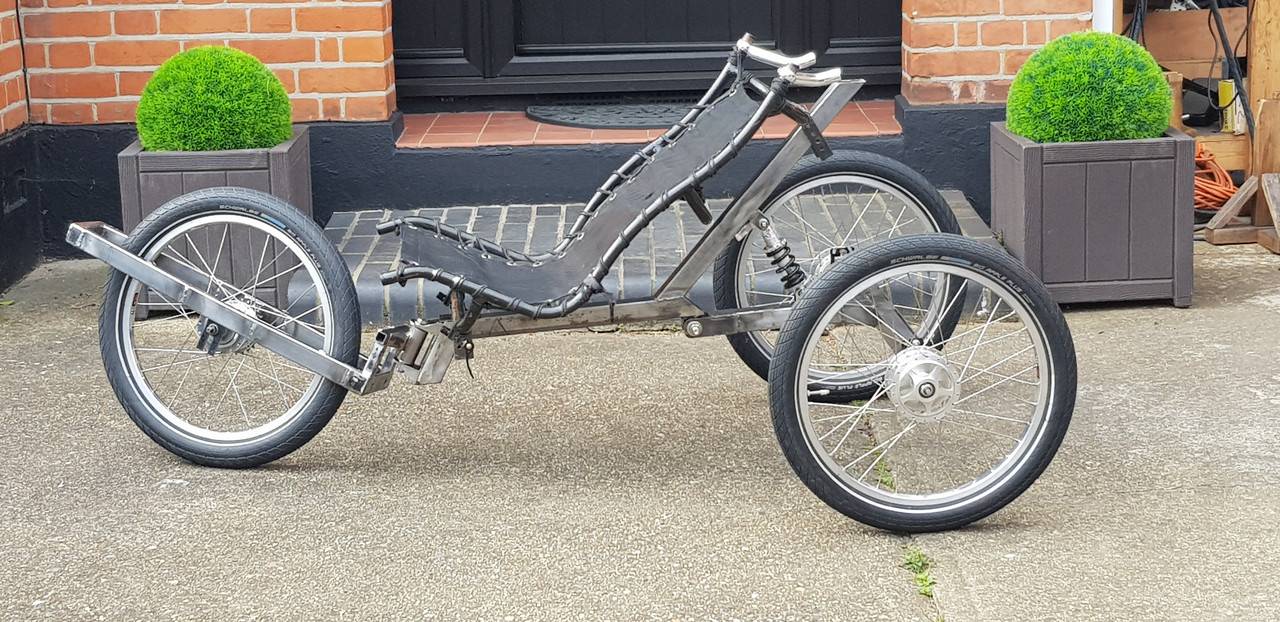 And here it is with a short fat-person wobbling about on it.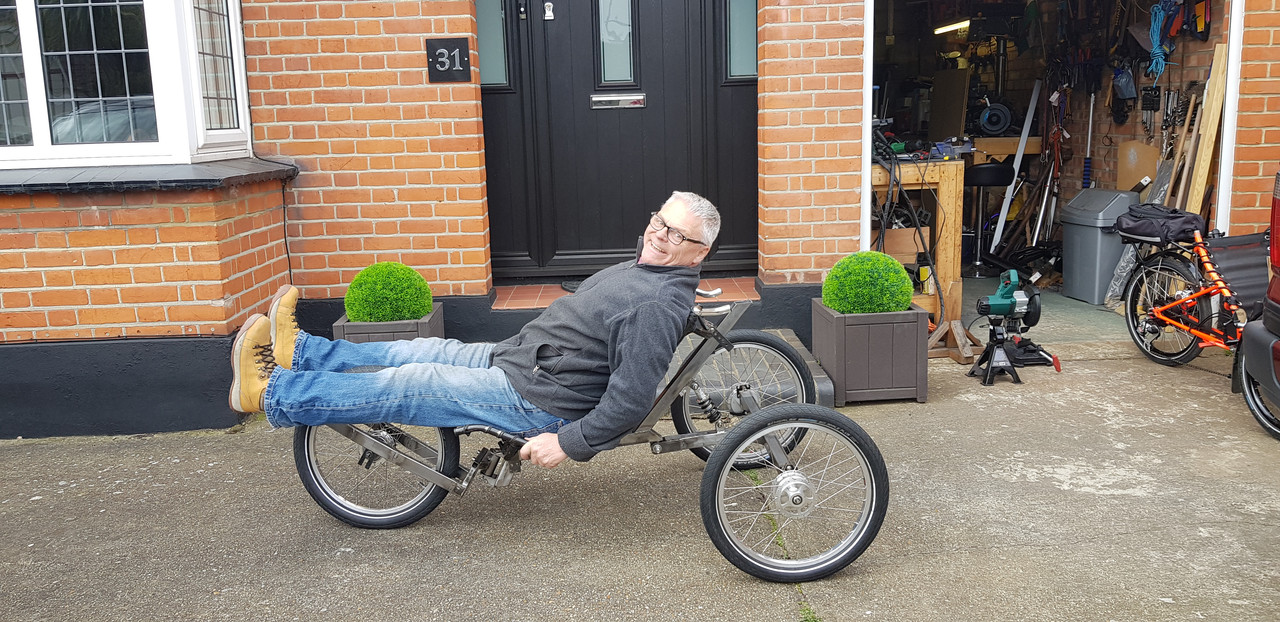 I don't like the look of the handlebar placement options at this point.
It has been a very chilly day, so I broke the trike down and came back indoors to warm up.