Hi everybody,
I had some leftovers from my tadpole build and thought to give it another shot. I ordered m14 rod ends at my friends Aliexpress and assembled the python trike in the attached pictures.
The front is made of the rear of two kids bikes. The rear wheels came from a second hand sale (15 euro for both complete wheels) and were meant to be used for a trailer.
Adjustable seat (more some scrap wood and packaging foam) and handlebars. Pivot angle 61 degrees. Fun to build, fun to ride. Quite a large turning circle if I keep myself in the middle of the seat. If I move my buttocks halfway in the direction of the bend, I can easily turn around the small fruit trees in the garden.
Kind regards,
Jan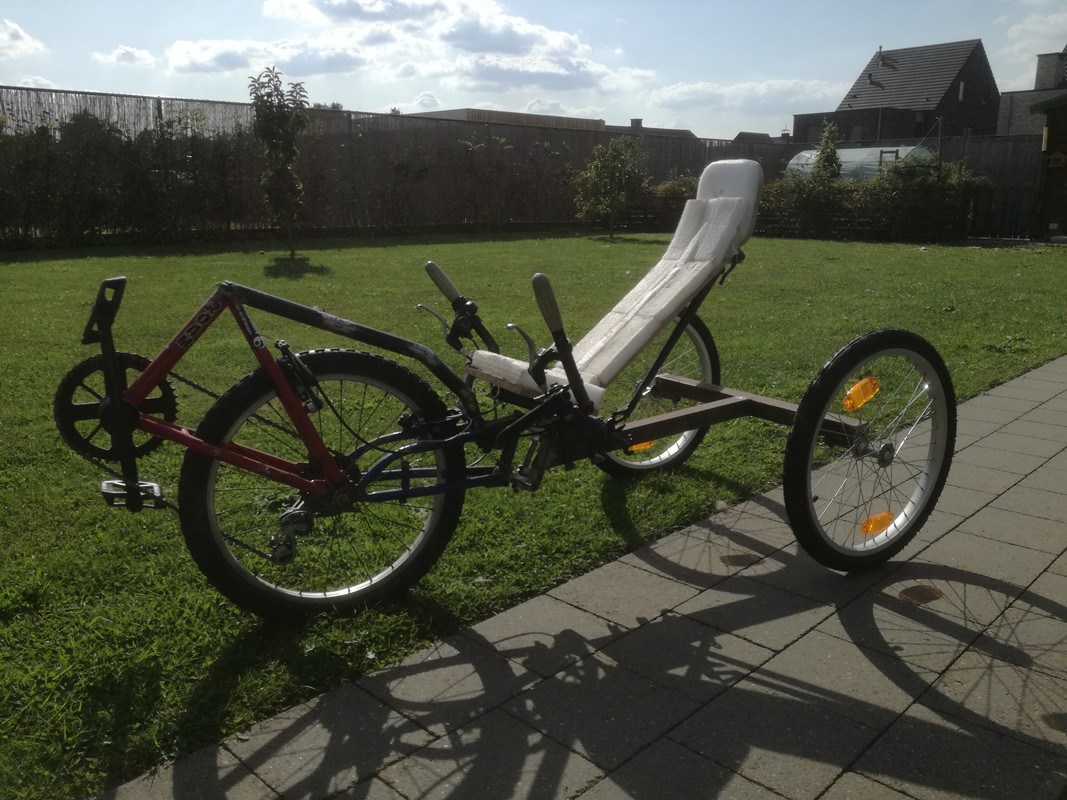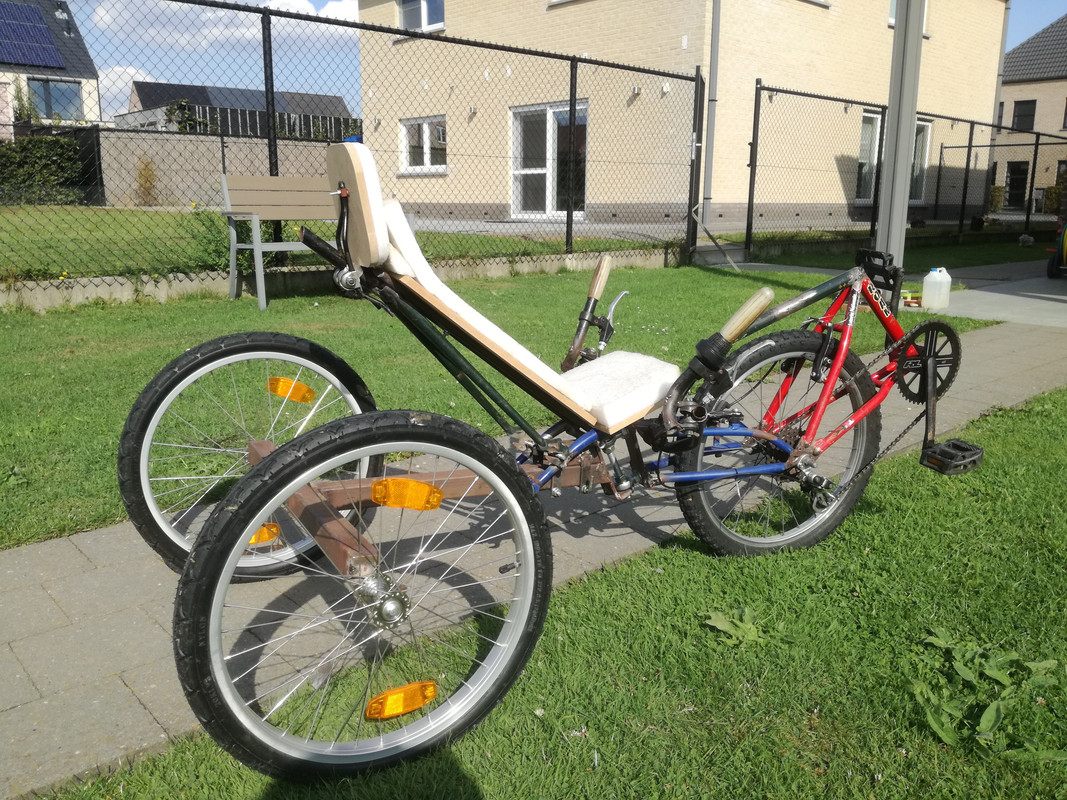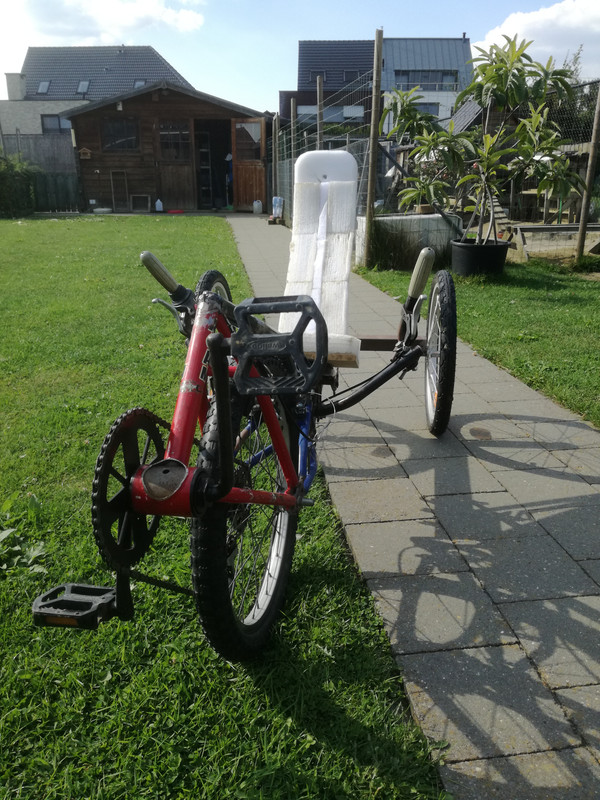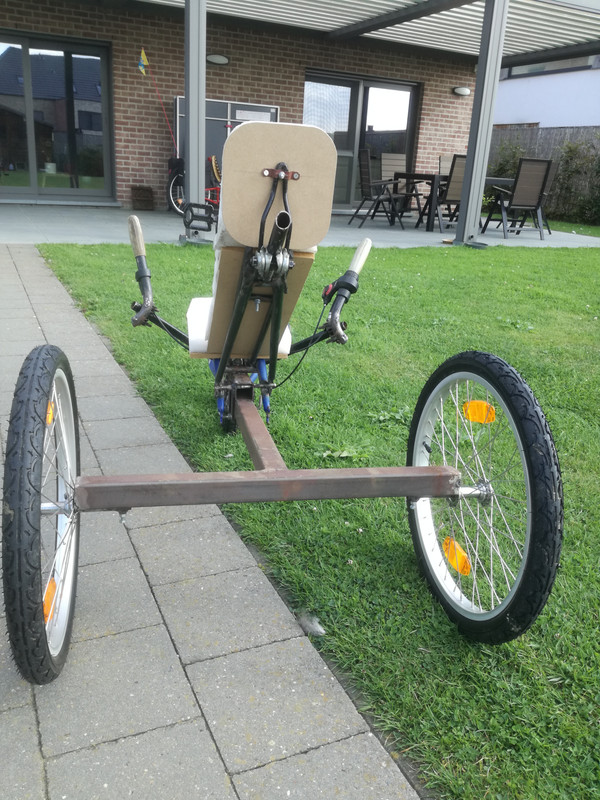 Last edited: