Joined

Nov 9, 2011
Messages

974
So here we go, this is not a restoration by any means, just an attempt at turning an old, unwanted Raleigh icon into something useful - an itch that needed scratching. Here's what I brought over from the UK: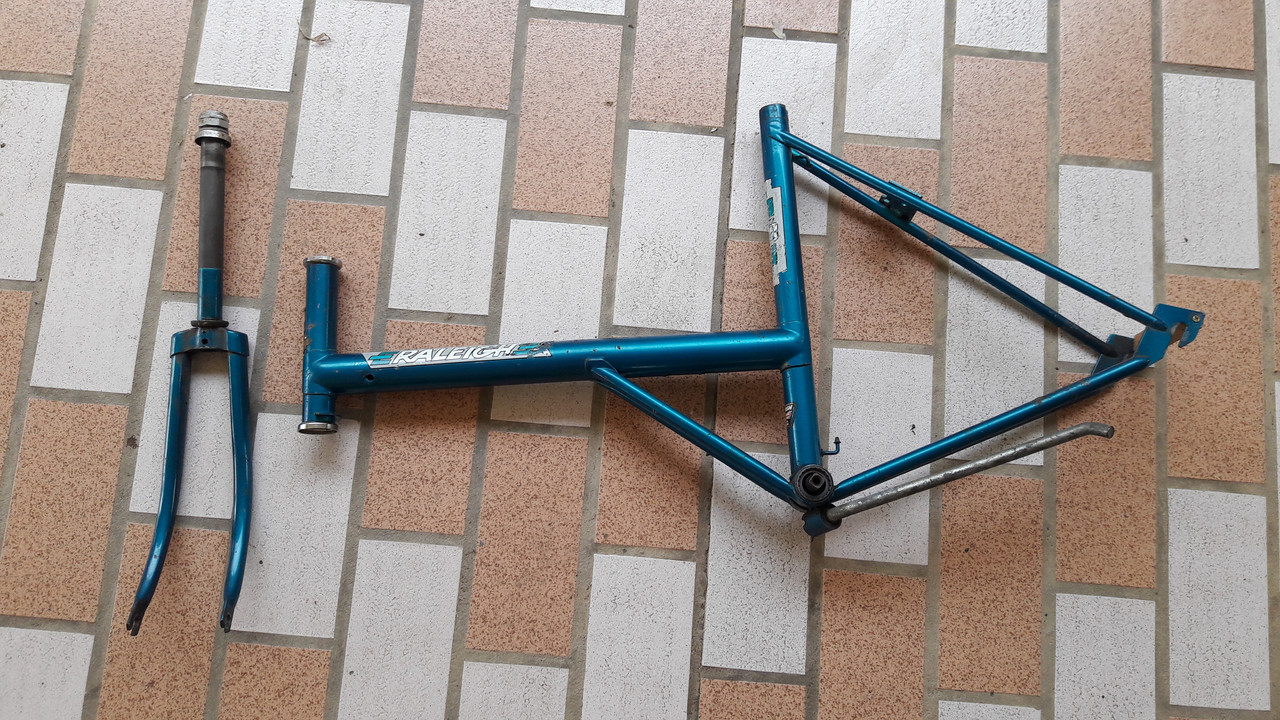 It's from a 1977 Raleigh Shopper, a Solitaire model to be exact, and this is the year I left school to begin my engineering apprenticeship.
It shows the new BB cartridge already installed, and i chose this as the first mod as it was the trickiest and most likely to go wrong.
Raleigh in their wisdom used 26tpi threads for both BB shells and on the fork, the industry standard being 24tpi. The story I heard is they thought themselves too big to be dictated to in any way. Some choose to keep everything original, but I have another one back in UK which will stay as is. This one seemed ripe for some tinkering, and it only cost a fiver.
My cunning plan was to convert the BB to 24tpi, but not buying taps - how can do?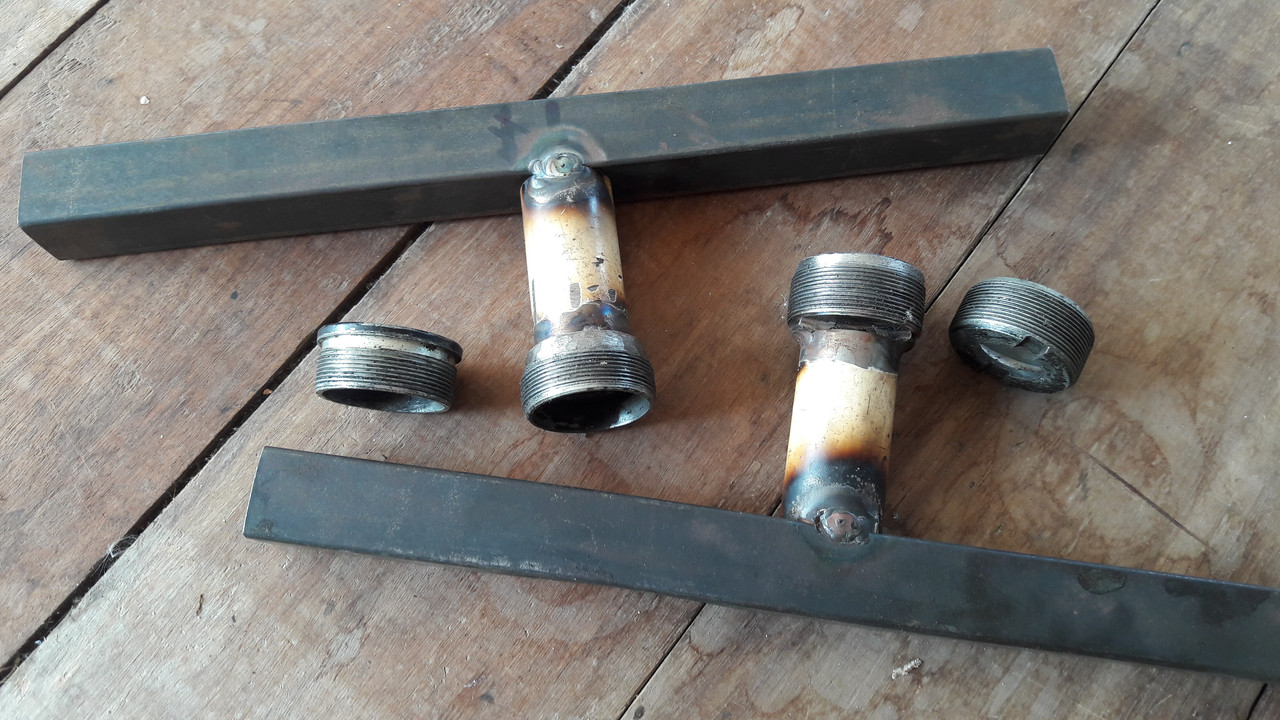 Some cup and ball parts off a 24tpi bike are easily hacked into taps, and although a bit brutal they re-threaded a treat, and deeper as well. They need to be deeper as the BB shell is 76mm wide, instead of 68mm - what were Raleigh thinking? So, after rethreading, I sliced off a few mm from the drive side, and tried the new BB cartridge for fit - perfect. The plastic non drive side collar had too many threads on it, but used a steel one from another old cartridge BB - good to keep stuff eh. Here it is close up: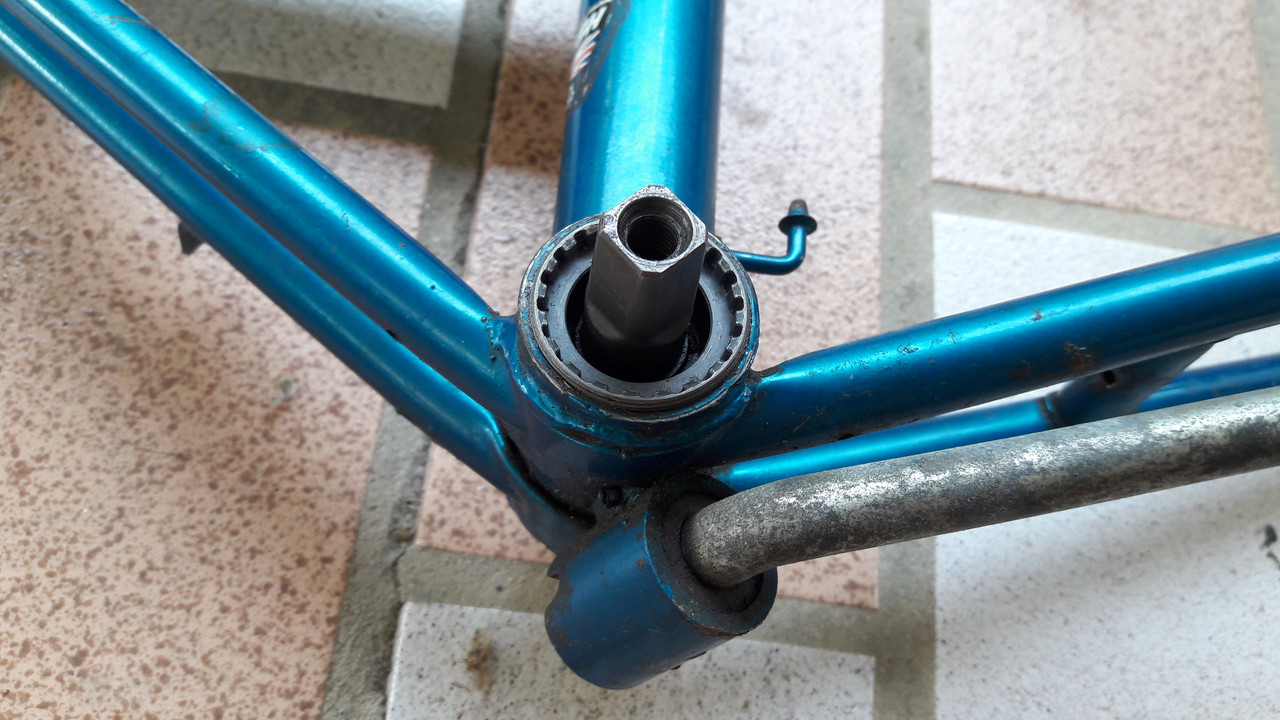 Notice too the built in kick stand - nice feature - they got something right.
If this didn't go right, plan B was to fit a threadless BB, this would also require getting the BB shell length down to 68mm, and beveling the inside to accomodate the shoulder part where they mate up. Cartridge BBs are a bit less fussy on BB shell length, the non-drive side collar caters for some variation.
The tap hack is useful for cleaning out BB threads, they seem to me a magnet for all sorts of crud, so are a handy addition to the toolbox. More later.....