Joined

Feb 7, 2008
Messages

4,492
Location
Hi all
So currently weighing up options for my delta build.
mono boom frame
perimeter frame
Similar to this but with narrower part at the front [ top ] and not at the bottom [ back ] as shown
Currently 2) is winning because ?
a) unobstructed access to seat should I have to step over some body work ?
b) allow chain to run down side of trike , should be easier access to chain should it need working on ?
c) more frame to attach body work to ?
So I need to build some Z cranks ?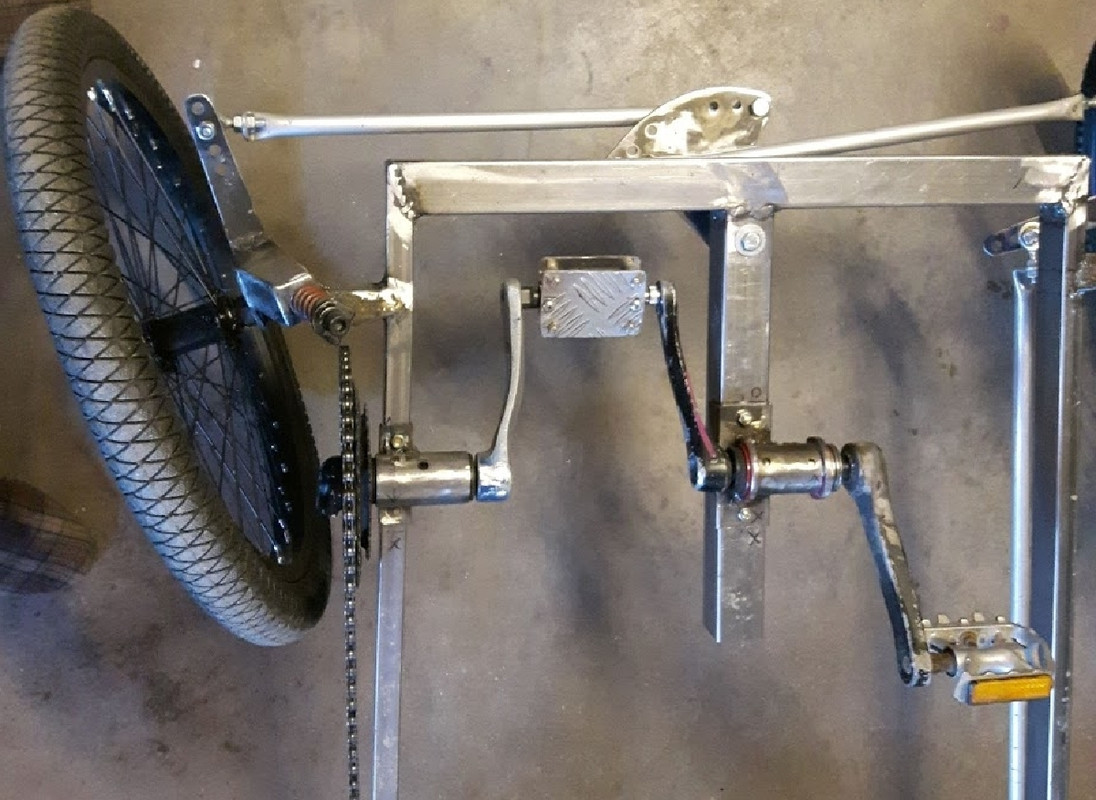 Like these , as I don't know which side of the frame I plan on running the chain down I have yet to decide how they will look ?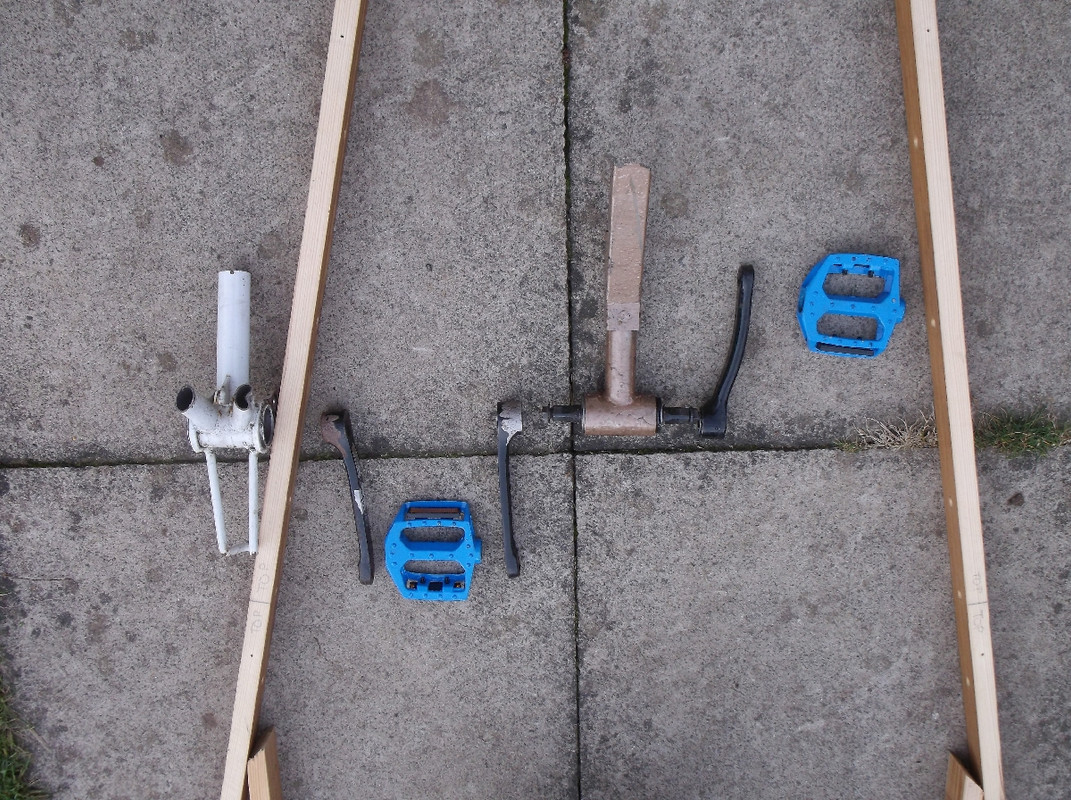 or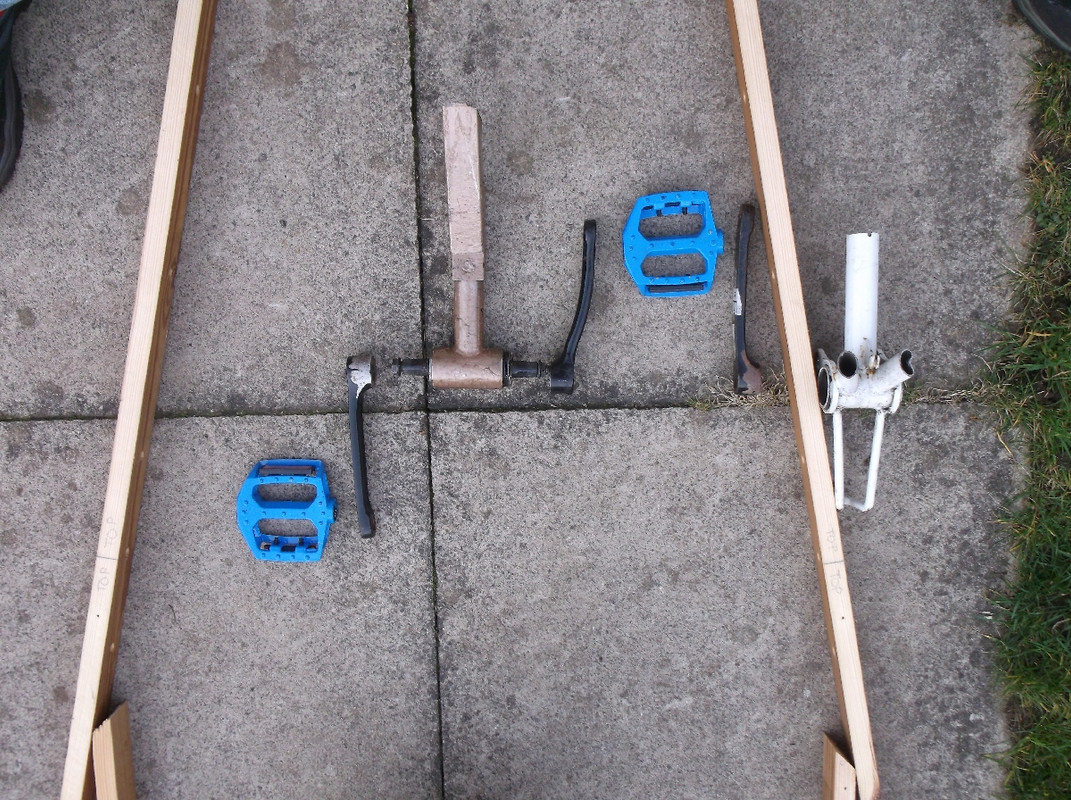 Problem 1]
One of the pedals needs to have 2 crank arms fastened to it and be wide enough to get my foot in ?
If 2 x BB's are used as shown the pedal must be able to be assembled AFTER the cranks are fitted else one of the BB axles will need to be removed to get it apart ?
If I use steel cranks I could drill out and sleeve the pedal threads for a M10 bolt and this is easily mounted using a single lock nut ?
Problem 2]
If I do the above how can I mount a pedal [ of some sort ] to rotate on the M10 bolt.
Problem 3]
Do the pedals need to be clip in types ?
Could they be a simple ali plate and say elastic strap for nose of shoe and lip on rear of shoe so normal shoes could be worn ?
Maybe something more like an exercise machine ?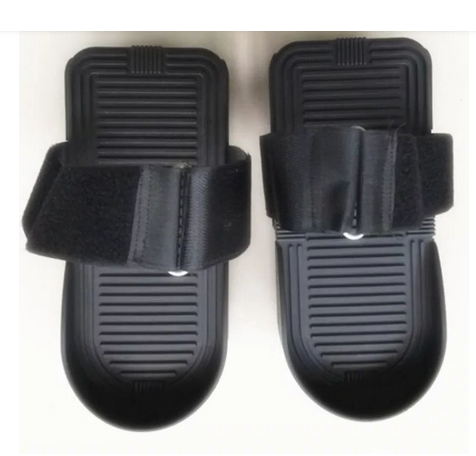 maybe replace velcro strap with a elastic one ? these are on Aliexpress for under £10
Any ideas Paul