Joined

Feb 10, 2022
Messages

91
Location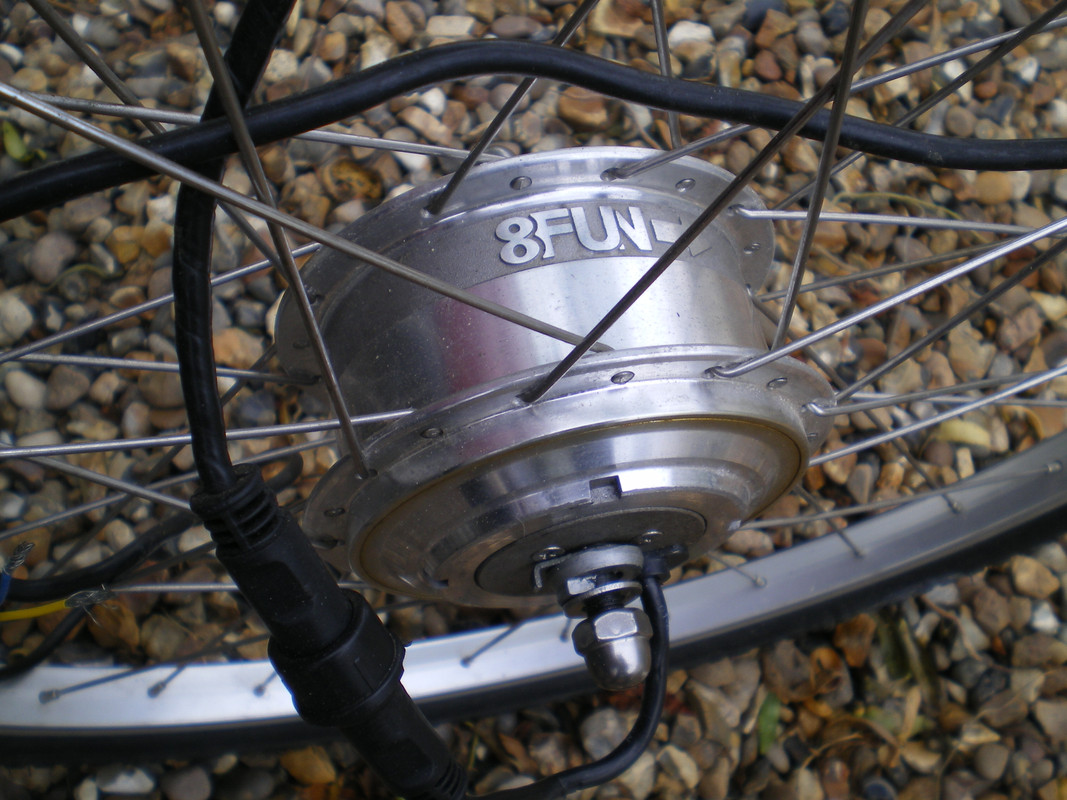 I wonder if anyone here can help? I have a number of hub motors and all are said to be about 250W with maybe 1 or 2 350W, So far I have only managed the time to get one installed on Joan's sit-up-and-beg trike. Soon I'd like to put one on my delta. The one in the pic looks to be unused or at least in great condition and is in a nice wheel- ideal. Only problem is it has no markings to say what voltage it is. In fact there are no markings at all apart from the '8FUN' name. Looking up info on the 8FUN it seems they come in both 24v and 36v flavours so not much help there. Other motors in the collection that are not marked with voltage seem to have either a 24 or a 36 in their serial numbers which suggests the voltage but this one has no serial number?
I imagine if I try it at 24v it may seem a bit lazy if it's actually 36v but not sure. Is there a way to determine the voltage at all? Measuring resistance between phase wire maybe? Would there be a big difference?
Any help gratefully received.
Thanks
John