Joined

May 31, 2013
Messages

3,341
Location
The requirement for M10 threaded nuts with 19mm AF instead of 17mm as standard means you have to make your own.
Its just some 19mm Hex-bar and 4 or 5 hours of messing about (aka "FUN") on a mini-lathe.
While it was perishing cold in my little workshop I enjoyed making these as it is something that I have never done before.
Sequence was:
Swap out the 4-jaw chuck for the 3-jaw chuck.
Cut Hex bar into 4 smaller manageable lengths.
Progressively drill each piece 4mm, then 6mm, then 8.5mm.
Start an M10 thread in each piece and finish by hand with a tap-wrench (too grunty for a little mini-lathe to do).
Cut the tapped sections into 2 or 3 pieces that are just over the size (height) of standard M12 nuts with an angle-grinder (mini-lathes do not like parting-off operations).
Mount each piece into the chuck and face off and chamfer each end and chamfer the threaded holes.
I have never done this before, but they came out pretty good and they fit very well onto M10 stud (even though I say so myself).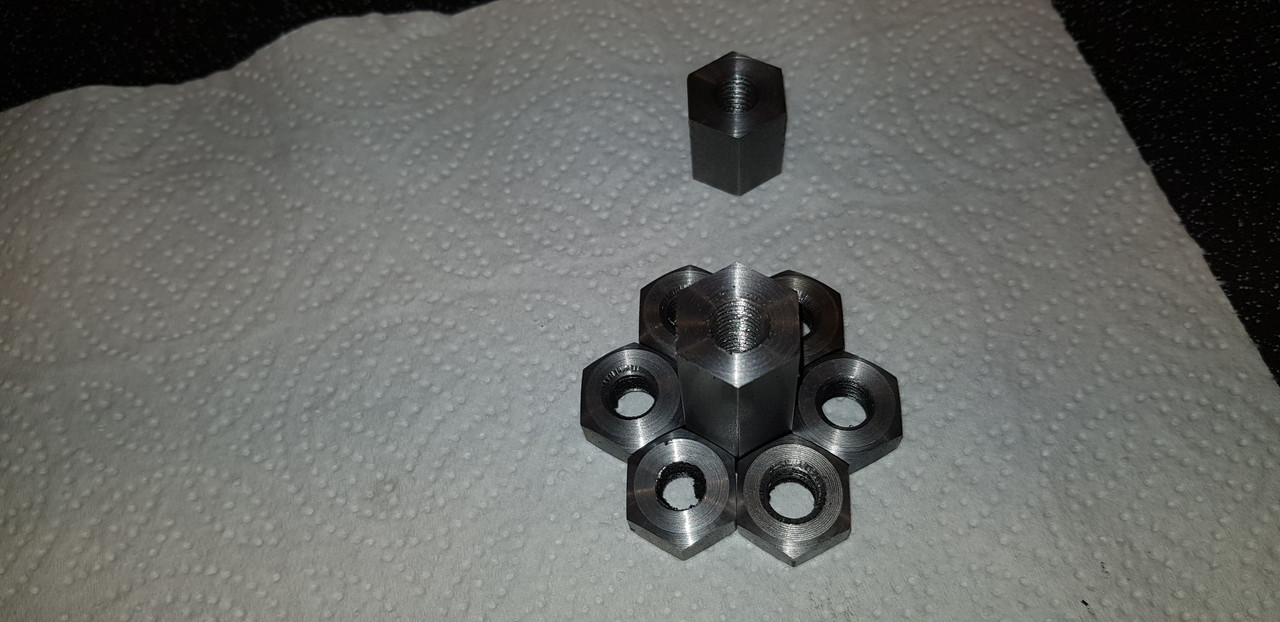 Last edited: