Joined

Feb 7, 2008
Messages

3,259
Location
Hi all
How can I do this better ?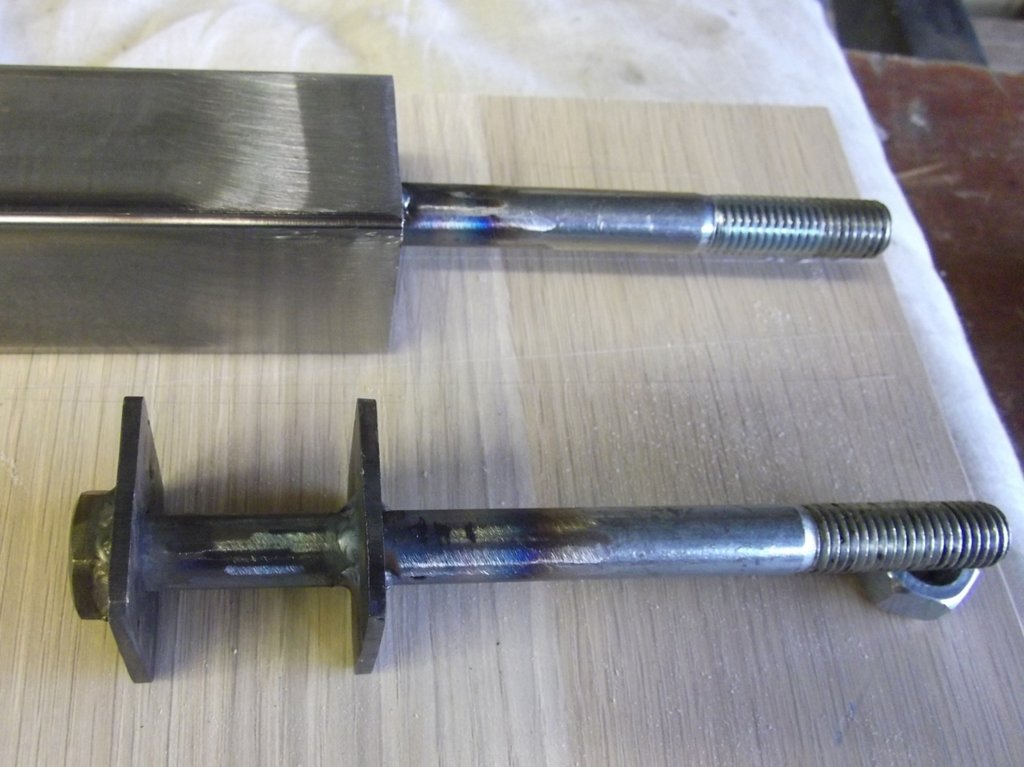 I am trying to weld a M12 bolt into some round or in this case square tube for a SA drum brake axle ....
So they need to be square to the axle , although not necessarly to it's centre line as long as they are the same each end.
It is not going well ?
First loss of accuracy ?
M12 hole cutter in the 3mm plates makes a bigger hole than M12 !
Easy to weld bolt head to inside plate as I made up a crush tube and tightened it up with washers and welded each facet , although first problem ensure they are NOT in the same place for both inner plates grrr
Second loss of accuracy
How to weld second plate on ?
I tried clamping to bench with wood same width as gap and tacked it on the outside , then had to bash it square and tacked 180' away from first tack.
The had to weld all the way around the inside as outer tack's had to be ground out for washers to fit , plates loose parallelness [ if they had any ]
plates are not 100' square , then I have to hand file plates for a good fit in tube before welding them in , not very accurate either !
Any better ideas ? stop my delta being knock kneed ?
please no ' take to a machinist/engineers and have them etc etc etc ' that is NOT the Zombie way we do it with the tools we have at hand:-
Pillar drill
files
angle grinder
thanks for looking Paul