Joined

May 31, 2013
Messages

3,115
Location
I can actually fit my non-folding Tadpole trike directly inside my SUV; but, getting it up in there is a real struggle for someone that is on their own and putting a wet, greasy trike into the vehicle and messing up the leather interior isn't my idea of a good time. Not only that, a loose trike in an SUV under emergency stop conditions can be perilous to one's windscreen. Not to mention the pedals keep striking the side of your head as you look L/R at junctions.
To resolve this I have decided to make a tow-ball mounted rack that will allow me to carry the trike outside the vehicle.
The starting point for the rack is a second-hand tow-ball mount from a named brand standard bike rack (THULE).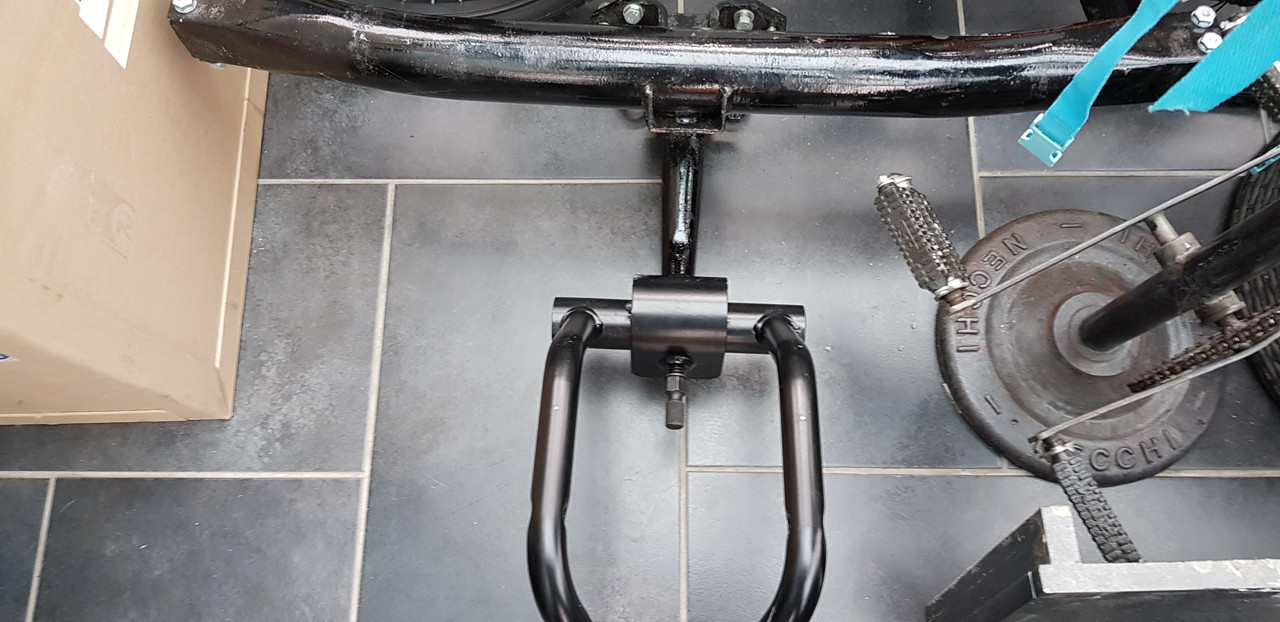 To this, I am going to add an adjustable frame that tips (like a load-ramp) for ease of loading and is adjustable (within limits) for different sizes of Trike.
The concept of the rack is fairly self-explanatory I think. The square tubing sizes have been chosen to allow some elements to slide inside others, and these will be held in position with hand-wheel screws.
I will add more detail as this mini project progresses.