Joined

Nov 20, 2019
Messages

32
Location
Website
Let me start out by saying, I've never welded before this year (2020). I started out by purchasing a welder (Mig) and building a simple cart for the welder.
A little about me. I'm 56 years old (never too old to learn!) and I always wanted to learn to weld (my grandfather was a welder by trade). So I'm actually really excited to see things come together, as in welded together. I am starting to see the world differently now. I see welds! Ha!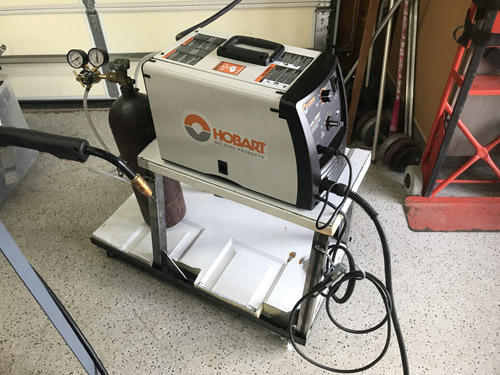 I learn the best by doing things. Trial and error as they say. So I jumped in with both feet. I got some free bikes and some square tubing, and started building. Well, I did a lot of reading and of downloading plans. I decided to build something I either couldn't buy or couldn't afford to buy. A side by side tandem. Well a quad. Or something. Not sure what to call it, actually. I keep calling it a bike for lack of a better term.
I started by building the pivot point and connecting the rear wheels (suspended) to the rest of the bike. I read that a quad without suspension is basically a trike since there is no such thing as a perfectly level surface to ride on. So I decided to use two rear suspensions from two donor bikes.
Here are the pivots.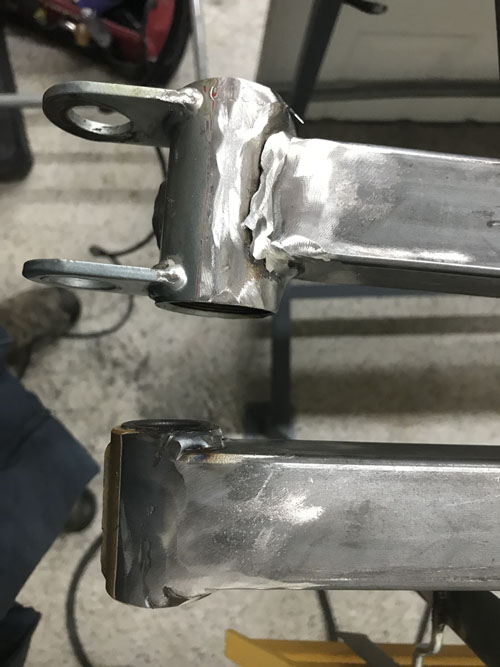 It would have been nice to have both bikes exactly the same...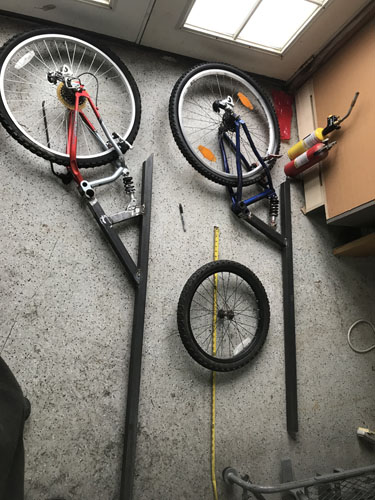 I started building, and my wife commented that she thought we'd tip over riding this thing... so I decided that I was building the bike too high.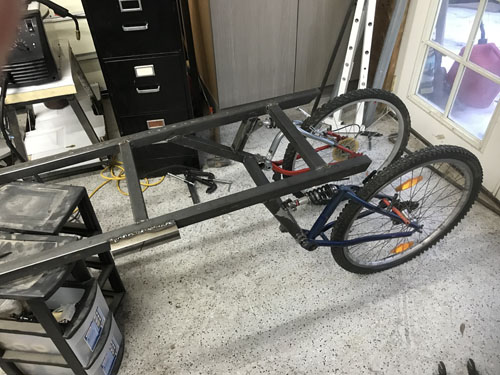 So I started over. I learned that one doesn't need to make complete welds until one is sure it is designed right. I had to cut all my welds and so now I just use tack welds until I'm sure I'm happy with it. Ha!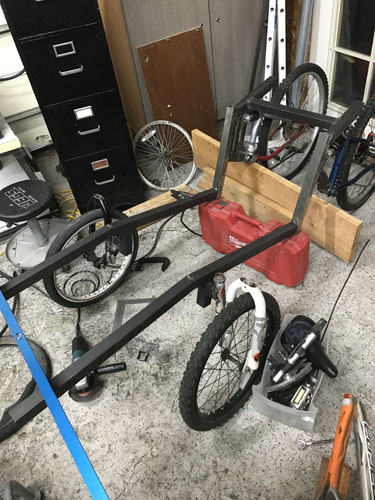 I made it lower, and got the front wheels on. Still learning though. Which is quite fun.