Joined

Feb 7, 2008
Messages

4,453
Location
Hi all
The Mk1 trike was built almost 6 years ago [ this April ] it does about 1k miles a year and has been to Holland 3 times so far towing a camping trailer each time.
it has a few short comings including lack luggage space as it is very short [ fits in car without dismantling ] and both brakes on the front wheel [ bad idea ]
It has worn out about 3 sets of tyres , 1 x front wheel , 1 x chain and 1 x rear derailleur also been through about 3 pairs of 12mm rod end bearings.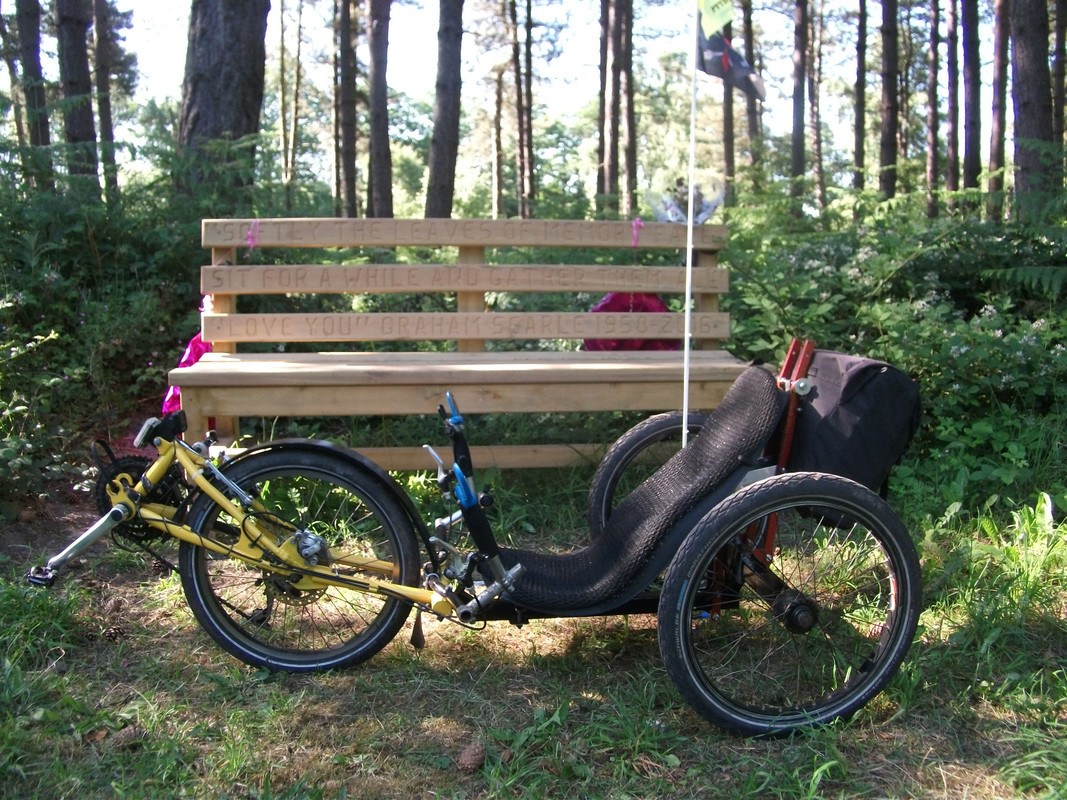 So it was to be replaced by the Mk2 build it was to have 2 rear SA drum brakes more luggage space and rear suspension [ a cul-de-sac I should not have gone down ! ] also a better pivot implementation ?
It is still not finished !
So where does the Mk1.5 come into the picture ?
A unique feature of a Python is it's central pivot remove one 12mm bolt and the trike splits in 2 leaving all controls and drive train parts on the front half and 2 rear wheels , seat and frame on the rear half !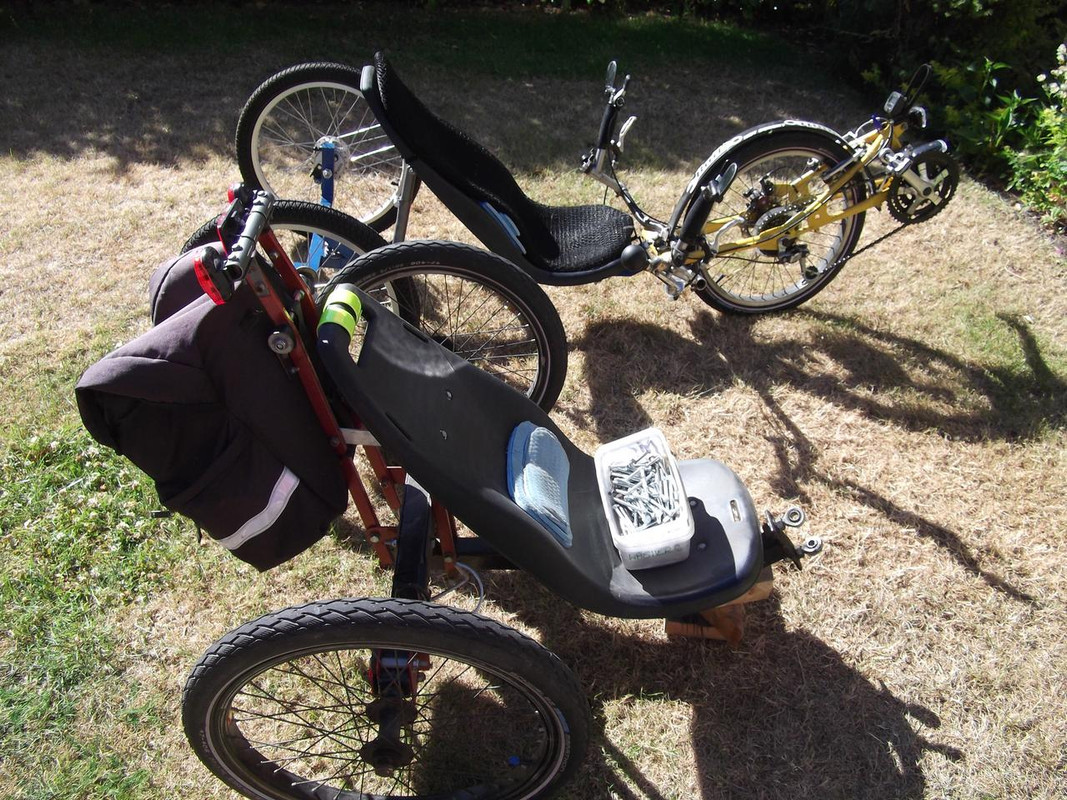 So it is easy to attach the Mk1 front to the Mk2 rear and end up with a mk1.5 !
So I have hacked out the rear suspension and built a better/cleaner seat mount and am ready for the union with the Mk1 front end ...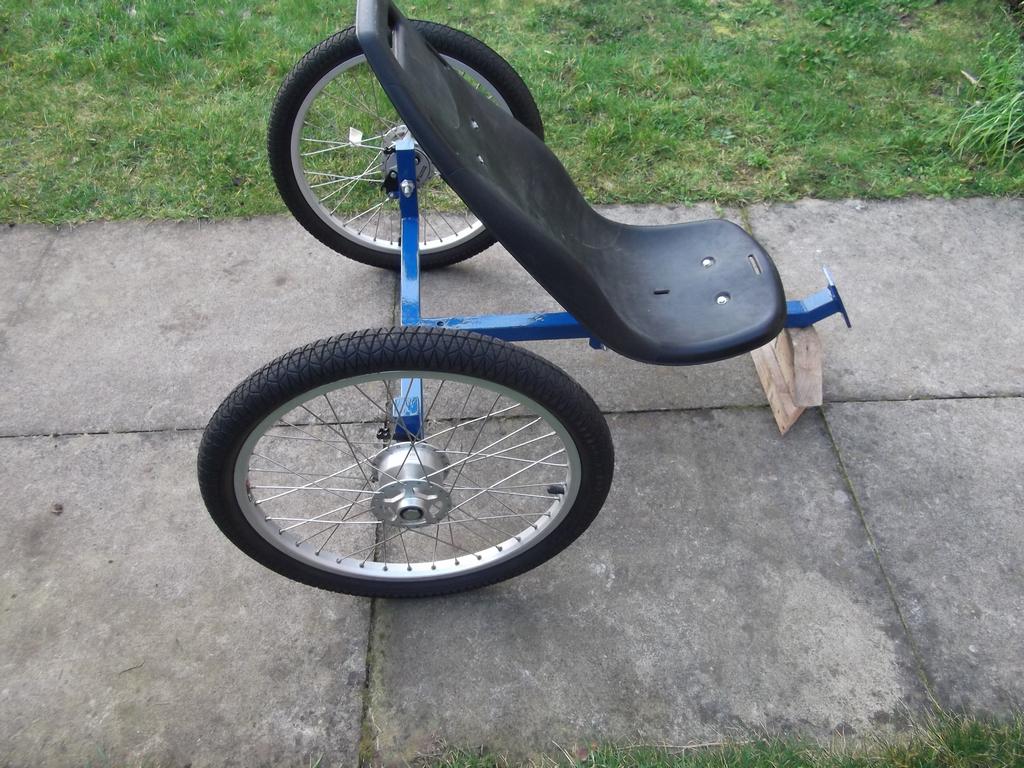 So here it is in daylight seat right distance for Mk1 front end.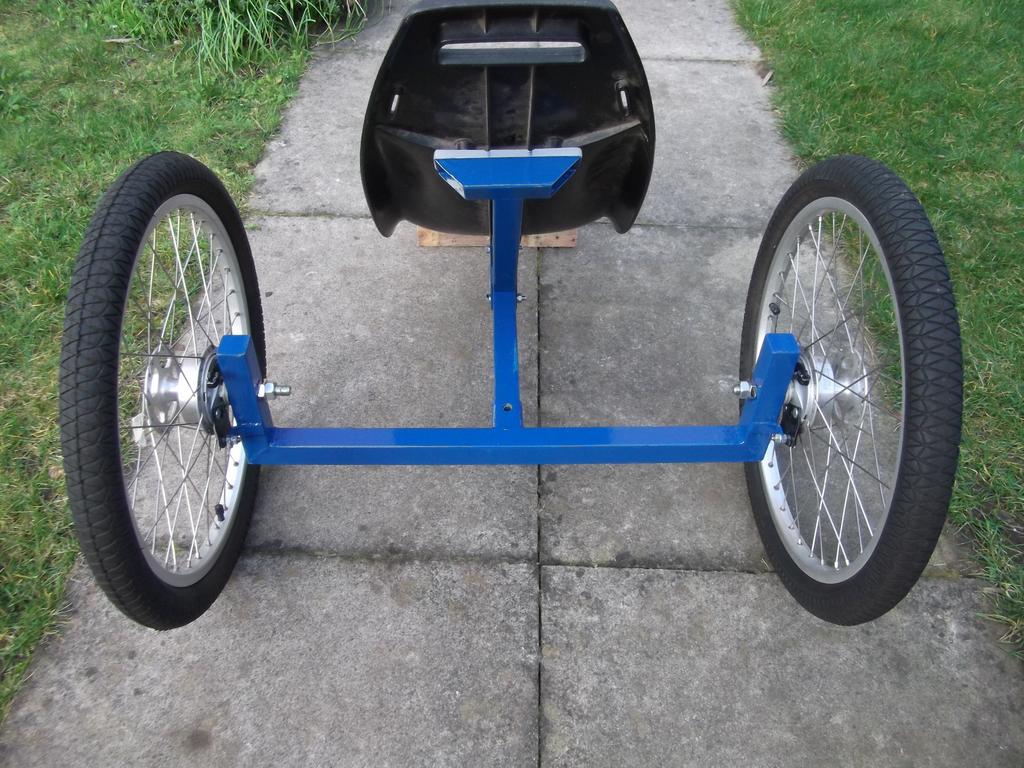 Hopefully more room for luggage ?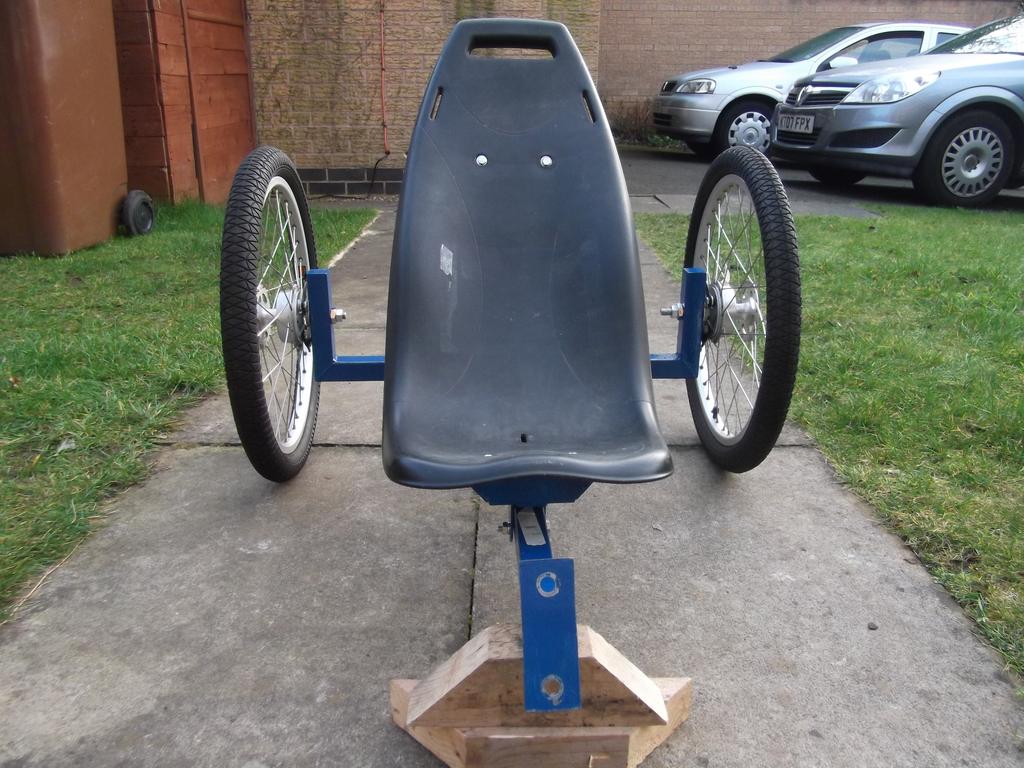 Still got problems with one wheel dragging more than other , one stops dead quite quickly when spun despite new bearings.
The other wheels also has new bearings stopping the notichiness felt when spining it and swings from side to side when stopping till rests with valve at bottom [ always a good sign ]
regards Paul
Last edited: