Joined

Feb 7, 2008
Messages

2,764
Location
Ok so from this :-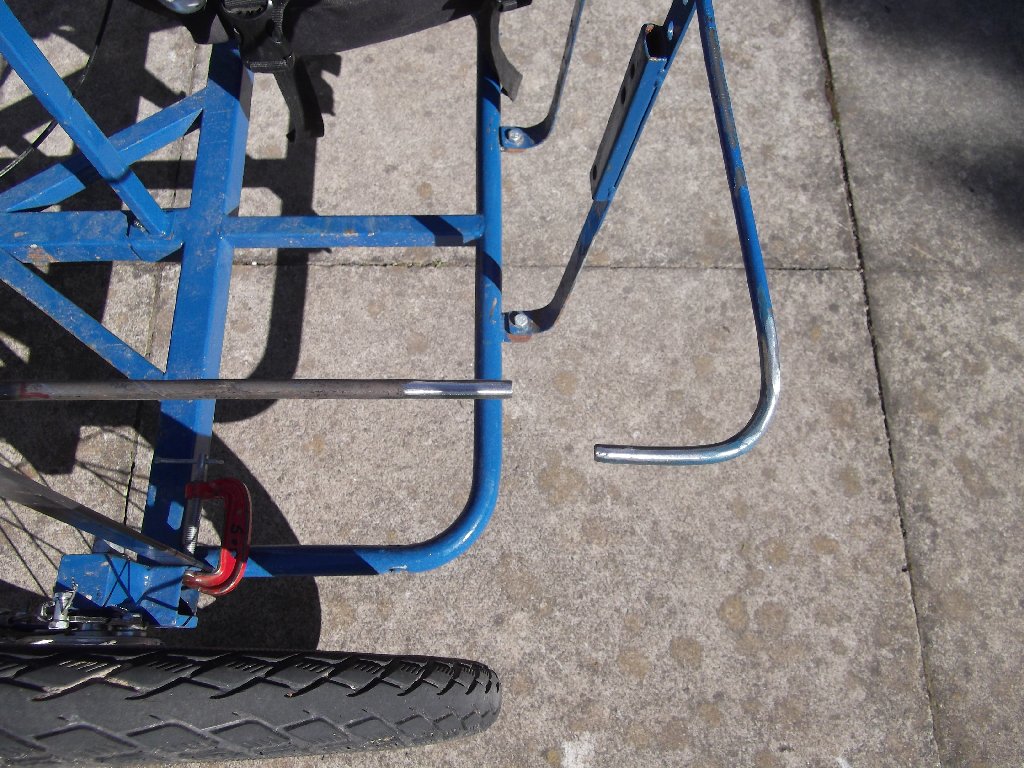 to this :-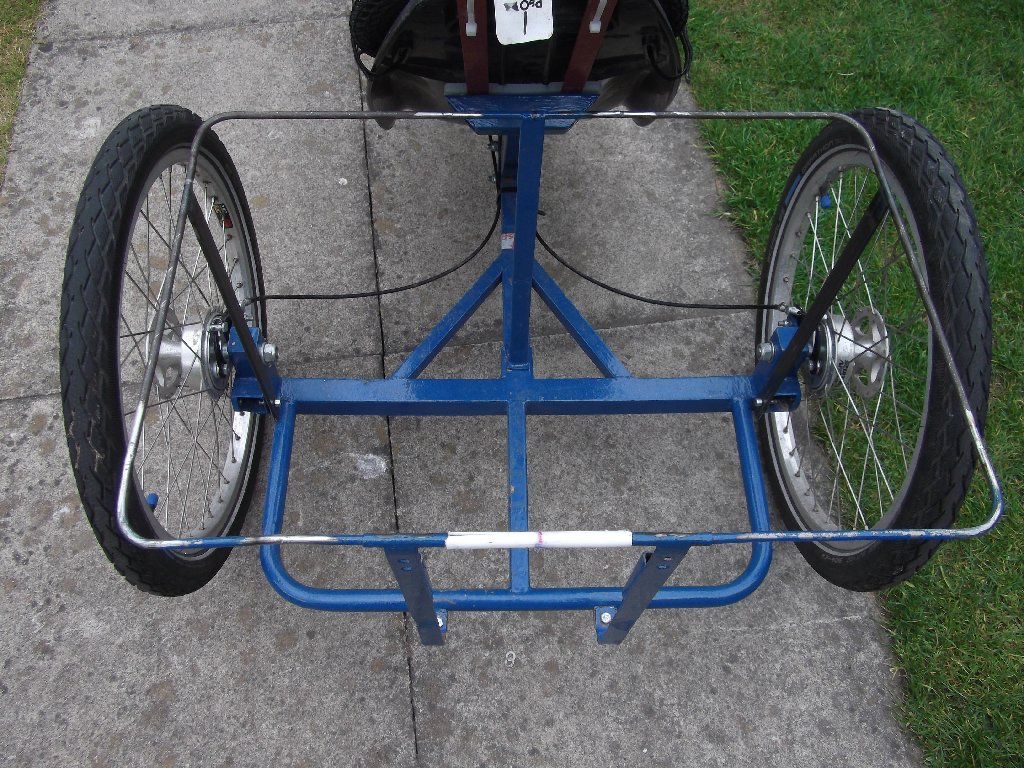 The easiest way was to cut the corner off and weld it to the other piece ! yes that sounds odd but it was the right length front to back and just to long side to side ?
Once welded to the other piece the long parts could over lap and so I could measure across the width front and line the back up to that length and trim off the surplus , hit with the hot glue stick and we are in business
I have cut to length and drilled the two new side uprights and they are going to be held by 6mm bolts into the redundant brake back plate anchor towers , yep bet you didn't know this trike had 2 of those ...
Now this is one of the missing pieces of frame [ cut off to allow the wooden rear fairing to fit , progress on that soon honest ] , the tent rack.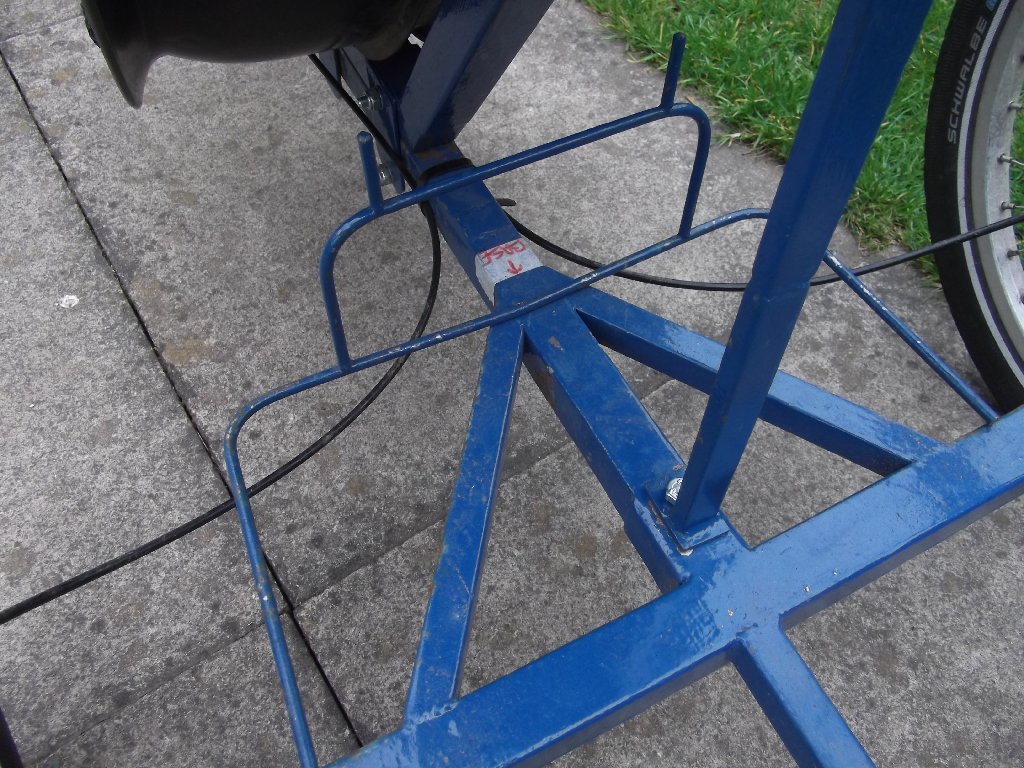 As you can see it squares off the frame and the raised piece nearest the seat is to allow the tent to be strapped to it.
The piece of tape that says ' base ' upside down is where the fairing floor will come to , if this tent rack was sunk below the level of the top of the frame and extended just past the tape it could remain on whether the fairing was on or not [ food for thought ]
However the tent does still fit on the angled part of the frame and I may even be able to strap it on there ? meaning NO added metal to carry it - less work and less weight - win - win ?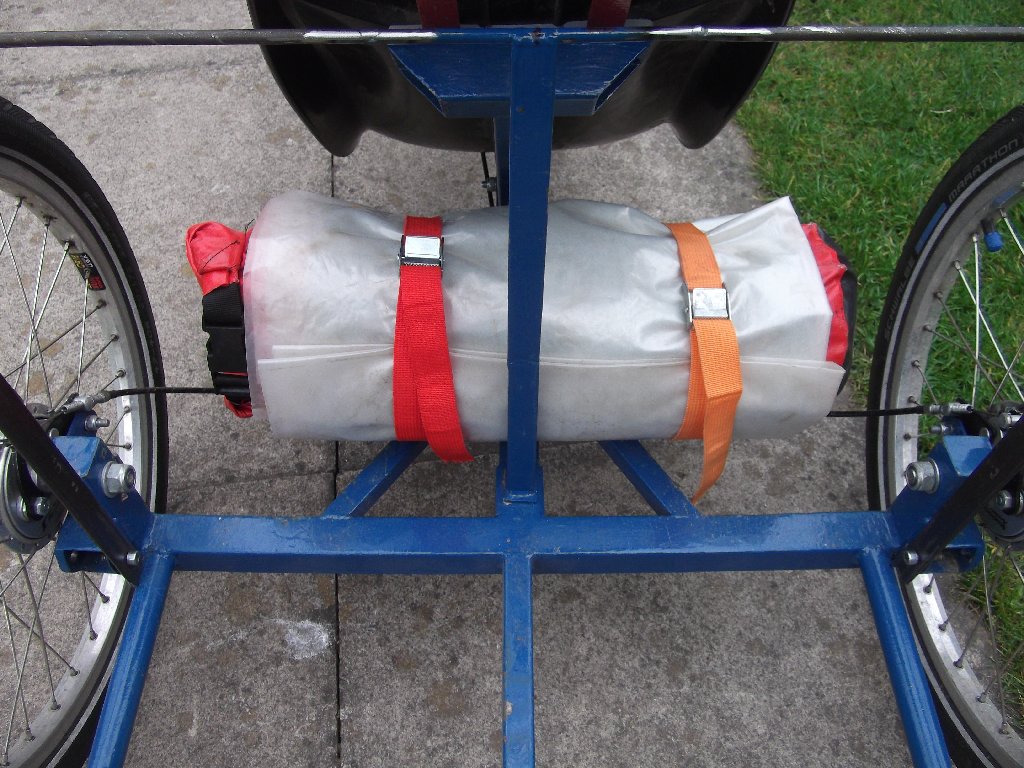 usually the space this side of the central upright would be filled with panniers [ 3 or in the past it carried 4 [ unsure now if 4 will fit ? ]] so really it is better if the tent can come out without having to unload all the panniers.
It is currently possible to wriggle it in through the gap between the seat and wheel from underneath , whether you could then fasten the straps remains to be seen.
The other missing rack carried 2 water bottles and was further forward still ...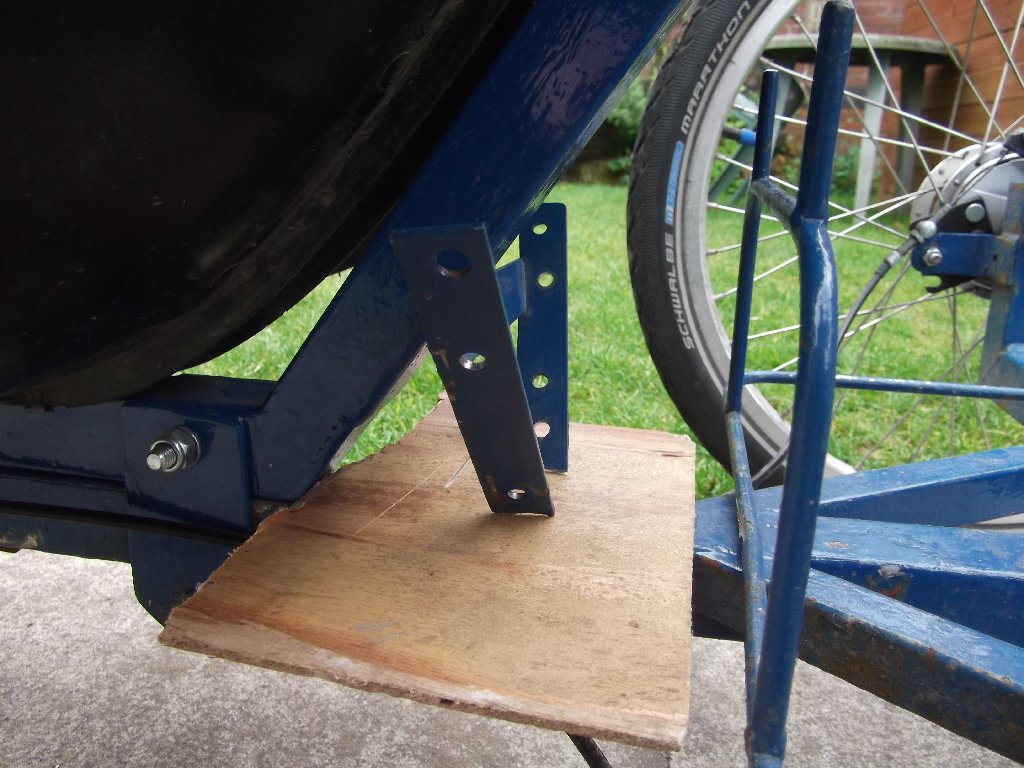 here seen resting on some wood in it's approximate position , it was just right to get a water in and out whilst pedaling so I could drink on the move.
I may look to re-siting them somewhere else , I also have a secret weapon to revealed next post hopefully .
next up some paint on this rack and get it mounted for real.