Joined

Feb 7, 2008
Messages

4,000
Location
Hi all
This is a Mosquito trike , lean steer and the under pining's of the Mosquito Velomobile.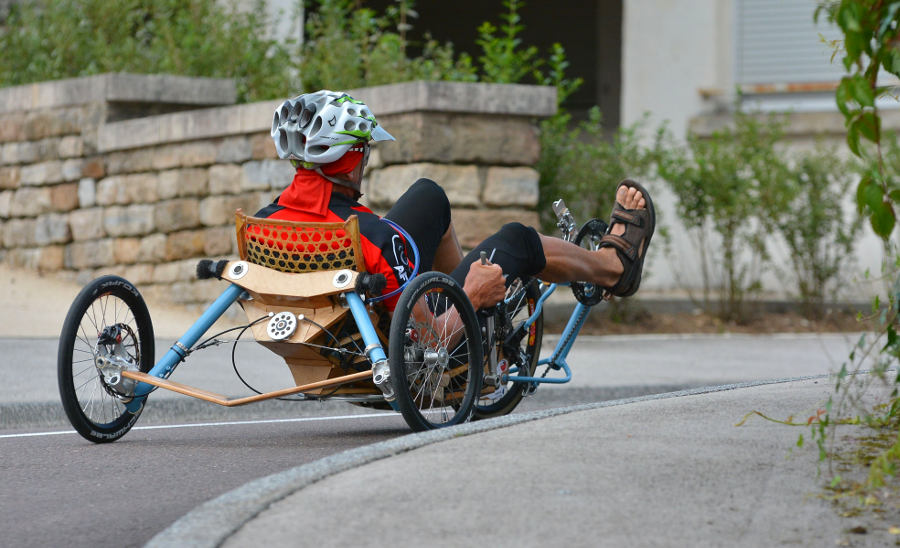 So if I built the rear end vertical and the Python pivot /front end did the steering , and handle bars attached to the steering part.
Would it be :-
a) normally un-tilted when ridden - due to the pendulum stability of C of G underneath pivot
b) tilt when cornering without needing to be made to ? i.e NO tilt controls
c) self righting after cornering ?
Could it have:-
narrow track of around 22" to 26"
seat height of around 14" to 18"
Answers on a postcard please to the usual address ....
Yes I appreciate the moving uprights need to cross for it to work better than the one pictured above.
Some thoughts on this may stop me wasting hours building a Python rear end to prove/disprove the theory ?
Paul